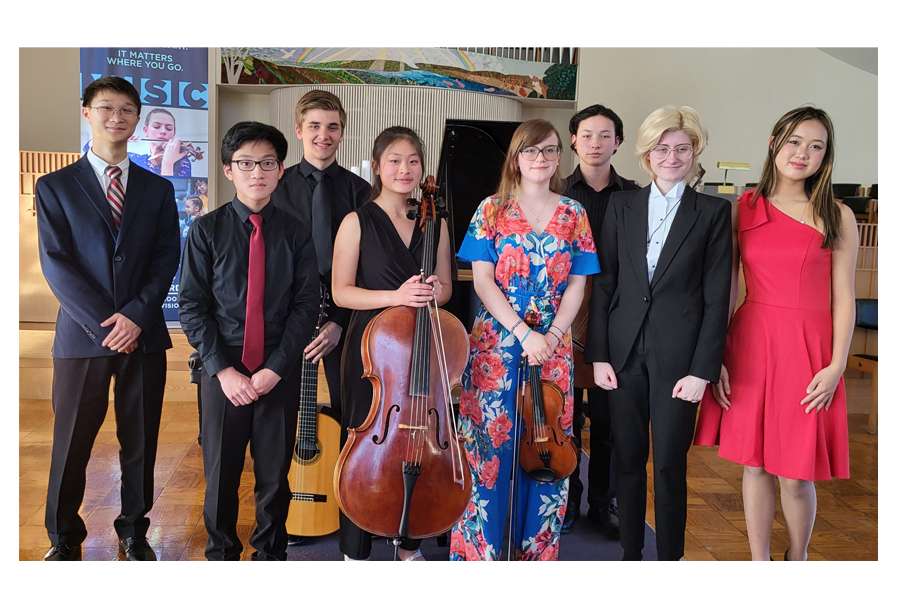 10/30/2022: Hartt Community School 2022 Honors Artist Senior Competition winners
​The Musical Club co-sponsors this event with the Hartt Community School.

The recital will feature Honors Artists performing pieces for cello, violin, guitar, voice, and piano. Admission is FREE.

To celebrate the musical accomplishments of individual Hartt Community Division students, many departments in the school hold an internal honors competition each Spring, judged by both esteemed outside adjudicators and HCD faculty members. Prizes to competition winners include both financial awards, which function as scholarships for HCD study the following year, and recital opportunities.

The Musical Club of Hartford is committed to supporting, recognizing and celebrating musical work among young students in the greater Hartford community. In 2020, when MCH suspended its own high-school competitions, the membership voted to redirect available scholarship funds to HCD departments holding Honors competitions, and to host an annual recital of Honors Artists for club members and the general public. Join us in celebrating student success as you enjoy an afternoon of beautiful music.