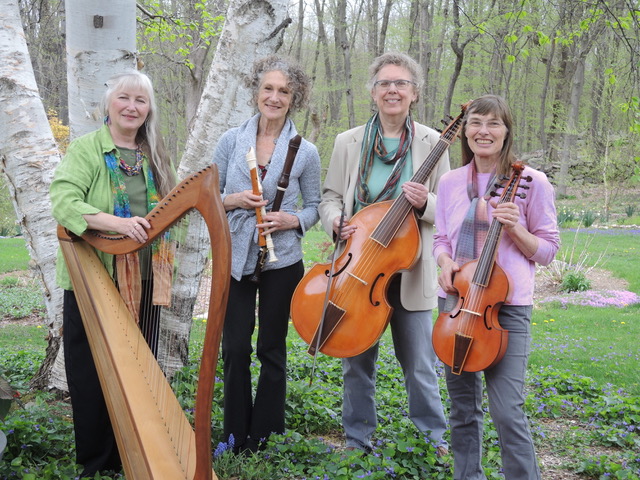 9/15/2022: Music by Members and Open House
The Musical Club of Hartford is excited to announce its first LIVE music program of the 2022-23 season on Thursday morning (10:00 am), September 15, 2022, at Westminster Presbyterian Church in West Hartford. The public is invited to attend this joyous and eclectic "Music by Members and Guests" program of classical and world music, including virtuosic solo piano as well as soul-nourishing original arrangements of World and classical music from across centuries and styles. An informal reception will follow.
The morning's musical program--which will take place in spacious church sanctuary--will include piano of works by Mary Howe, Claude Debussy, and Fréderic Chopin (Stacy Cahoon, pianist), unique and passionate arrangements of international music for guitar, flute, and mandolin (Judith Handler, Mark Levesque, and Leo Snow) and original, spirited arrangements of works by Monteverdi, Beethoven, and Borodin, arranged for harp, hammered dulcimer, accordion, violin, and recorders (Kasha Breau, Carrie Crompton, Monika Kinstler, and Deborah Robin). The reception will follow in the church Fellowship Hall.