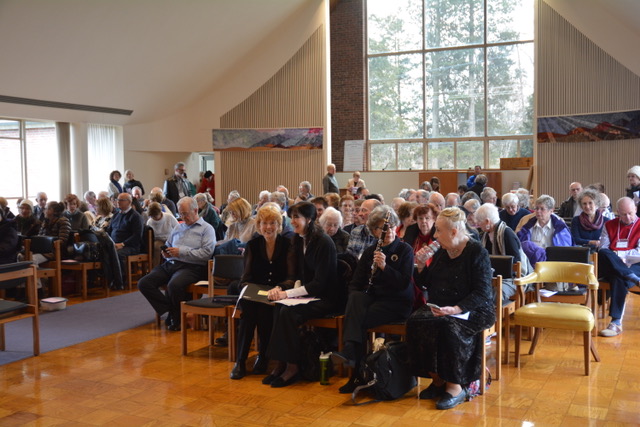 Membership
Membership in the Musical Club of Hartford
Membership is open to all men and women who share a love of music, including performers, listeners and composers, providing a valuable network for musicians in the Greater Hartford area. As a member you are invited and encouraged to participate in the various activities of the Musical Club, or you may simply enjoy membership as a listener. Your membership dues include free admission to all events. Your extra donations support a number of worthy musical organizations in the area. We look forward to welcoming you!
Musical Club now offers several categories of membership:
Current members, please click on Existing Member Renewal.
New members, please click on New Member Application.
Each of these forms allows you to enter the information directly at the keyboard. You can either print the completed form and mail to the address on the form, or "Share" the completed form and send it electronically via email to the email address on the form. Alternatively, you may print the blank form and fill it out by hand. Forms and/or dues not sent electronically should be sent via postal mail to the address listed on the form.

Membership Categories
Individual Membership: $50 per year.
Family Membership: $80 per year, for two or more people of the same household.
Student Membership: $10 per year, for a full-time student.
Highlights of Membership
Free admission to all Musical Club activities.
Solo, choral and instrumental ensemble opportunities for performers.
Opportunities for musical growth and learning with a convivial group of music lovers.
Concerts and Programs by Guest Artists.
Volunteer positions organizing and promoting Musical Club events and other community service projects.