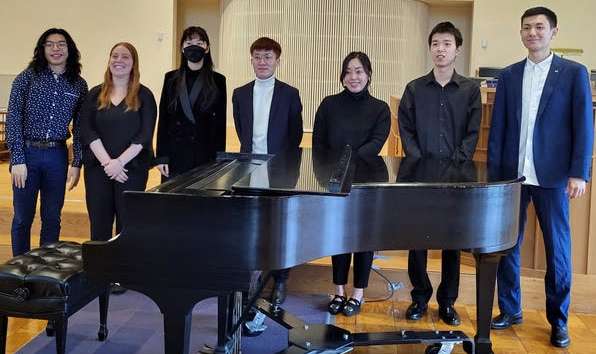 3/23/2023: Evelyn Bonar Storrs Piano Scholars Recital
The club hosts its annual recital of young classically trained pianists (ages 18-30) who were this year's recipients of the Musical Club's Evelyn Bonar Storrs Piano Scholarships.

Evelyn Bonar Storrs established this fund to support "talented and advanced students of piano." Each year, the Musical Club hosts a piano recital that showcases some of these stars of tomorrow who are enrolled in piano performance degree programs in Connecticut colleges and universities.

In this year's Storrs recital, we will get to hear the pianism of:
JingCi Liu
Homan Cheung
Yi-Chen Feng
Yuanyuan Liu
Linda Lee
Tongqing Liu
Hyojin Shin
Carter Johnson

They will be performing virtuoso compositions by Clara Schumann, Frédéric Chopin, Franz Liszt, Enrique Granados, Leoš Janáček, Alexander Scriabin, and Francis Poulenc.​